On May 23rd, Aliki Anagnostopoulou from IML participated in a Science Slam event held at Hubraum Berlin, organized by the AI Grid — an initiative that provides networking, mentoring opportunities, and more to master's and PhD students.
The concept of the Science Slam is simple: each presenter has 10 minutes to discuss their research topic in a humorous and accessible manner. The audience then votes on how much they enjoyed each performance, and by the end of the evening, a winner is decided.
As participants, all affiliated with different universities and research centers under the AI Grid umbrella, the members had to register early for the Science Slam. To ensure their readiness, the AI Grid conducted two half-day workshops, allowing them to prepare adequately. Aliki chose to delve into the intricacies of interactive image captioning, a subject closely tied to both her PhD focus and the No-IDLE project.
The event drew a full house, with an audience comprising both laypeople and AI experts (including Prof. Dr. Wolfgang Wahlster). On the day of the event, the presenters arrived early for preparation and technical checks. While a bit anxious, excitement prevailed. All six presenters, including Aliki, effectively presented their work in an engaging and amusing manner, turning the evening into an enjoyable experience. Notably, Aliki's presentation, which can be seen here (in German), received high marks, emerging as the one with the highest score! Overall, it was a fantastic experience and a valuable exercise in popular science communication.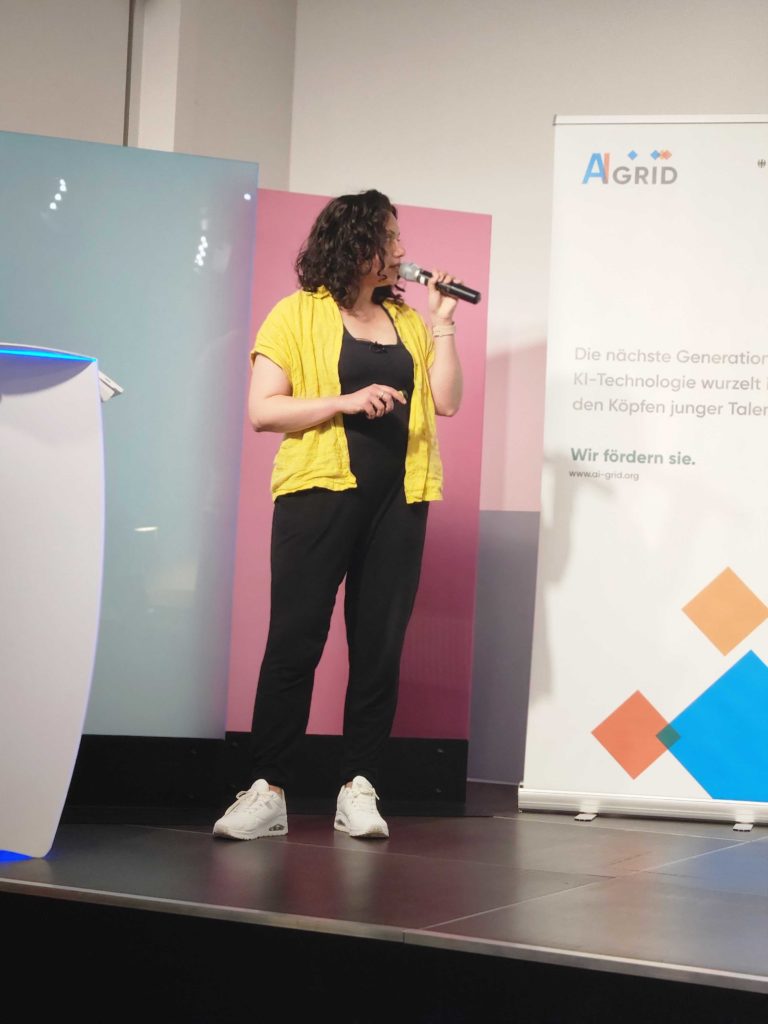 Aliki Anagnostopoulou explains interactive image captioning to the audience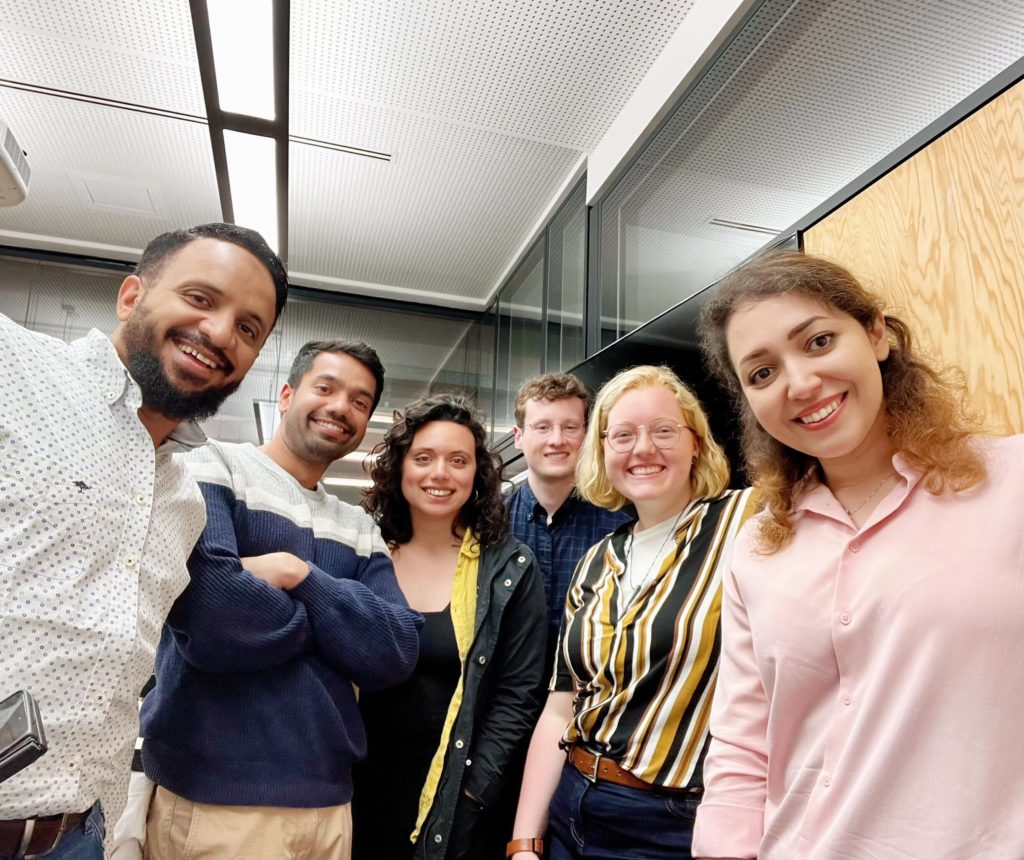 Group picture with the participants of the Science Slam