The second Healthcare Hackathon took place in Oldenburg on June 1st and 2nd. The main organizers of this year's Healthcare Hackathon are University of Oldenburg, Klinikum Oldenburg and OFFIS and this event was promoted by German Federal Ministry of Economic Affairs and Climate Action along with major clinics in Oldenburg, City Oldenburg and health care experts and companies in the region. Five IML members took part in this creative and collaborative event in different categories. Siting Liang, Pascale Maul, Ray Kodali, Hasan Tusfiqur Alam and Abdul Kadir had participated in four teams dealing with four different health care challenges. Together with health care experts, staff of regional clinics, medical practitioners, researchers, and health sector specialists from reputed regional organizations, IML members successfully developed ideas and created prototypes. Drawing from their practical experiences in applying machine learning and software skills in applied research projects at DFKI IML groups, the members of IML have contributed actively to their respective working groups. At the end of the two-day event, the conceived ideas in design thinking sessions and respective prototypes were presented to the jury and public. In total, 7 hackathon challenges were dealt and nearly 100 participants with diverse backgrounds competed for 5 prize categories.
For the idea KarlI, the working group of Ray Kodali, together with members of IBM Consulting and Klinikum Oldenburg, won the two top prizes: best prototype and best idea with start-up potential. This group has developed a prototype of ML-based on-boarding app, that interactively helps administer the on-boarding process of clinic personnel and which can be scaled sustainably for other functionalities, by using interactive machine learning techniques. Apart from guiding and assisting new clinic employees, KarlI can interactively take user-feedback and interact with diverse user groups in clinics to give reliable and task-specific contextual information in clinical routines and processes.
For the idea Femtastic, Siting Liang's group won the prize in the category of idea with best implementation potential. With the help of animated figures and digital mini-games, Femtastic would engage users to learn playfully and gain knowledge about women's health, overcoming the cultural boundaries. Siting developed this idea together with participants from Jade Hochschule, University of Oldenburg and Klinikum Oldenburg.
This year's Healthcare Hackathon was very successful and for the IML members, it provided a good opportunity to share and co-innovate digital solutions for clinics and health care providers in Oldenburg. These ideas are appreciated by the jury and encouraged by the health practitioners.
Healthcare Hackathon 2023 challenges can be referred in this link.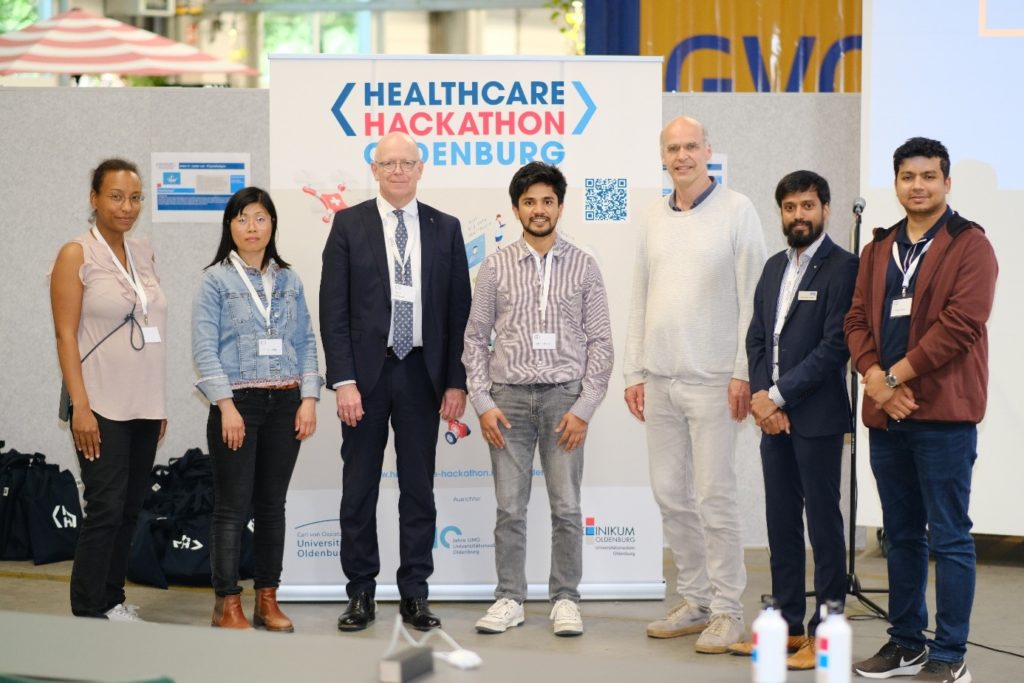 from left: Pascale Maul, Siting Liang, Rainer Schoppik (Director of Klinikum Oldenburg), Md Abdul Kadir, Prof. Dr. Hans Gerd Nothwang (Dean, School of Medicine and Health Sciences), Ray Kodali, Hasan Tusfiqur Alam
Ray Kodali (IML research department manager) and his group (IBM consulting, Klinikum Oldenburg) presenting their idea KarlI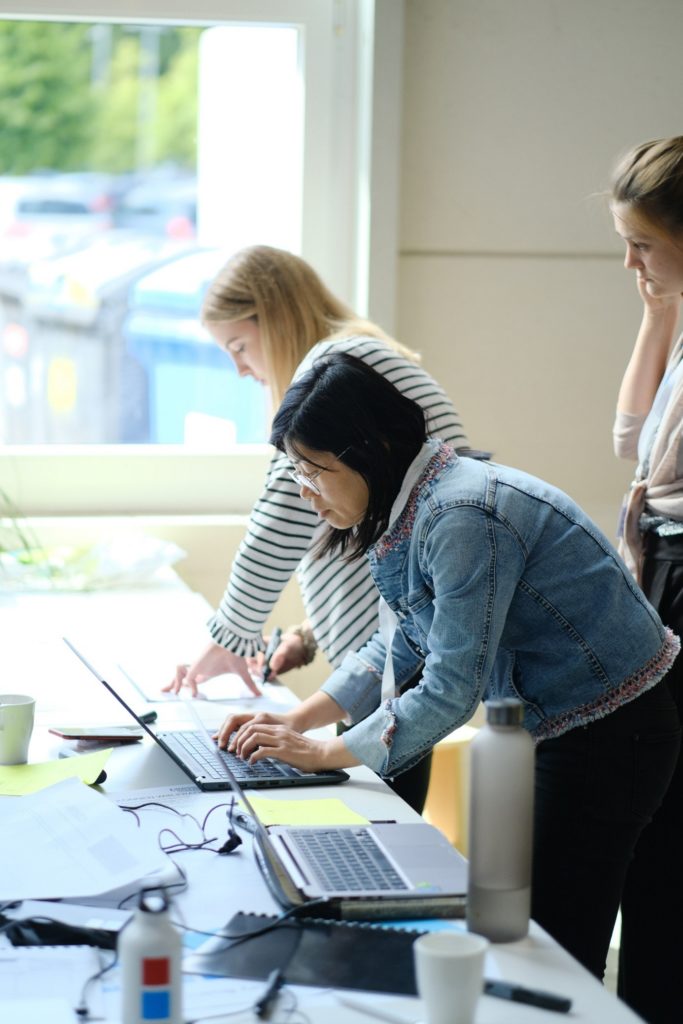 Siting Liang (IML researcher)
Md Abdul Kadir (IML researcher)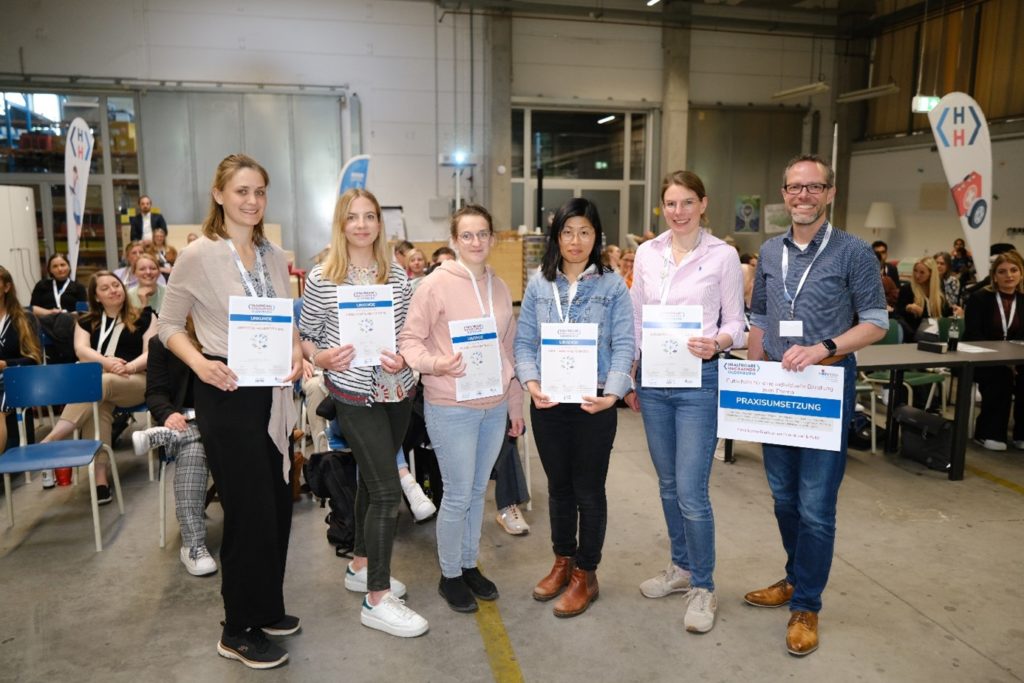 Siting Liang and her winning group with their certificates
Ray Kodali and his winning group with their certificates
© Markus Hibbeler