Oldenburger Press reports about our Applied Artificial Intelligene (AAI) Endowed Chair and the first DFKI IML demonstrator in the context of image processing, deep learning, automatic captioning, and the connection to the market potential of semantic image processing. See the article here.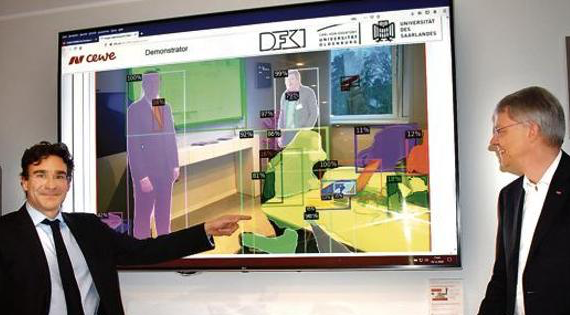 CEWE Chairman Dr. Christian Friege, stresses: "We have to sustain the ability in Europe to create innovation in the area of Artificial Intelligence ourselves – also, in order to ensure a handling of it that corresponds with our values. As the regional economy, we want to contribute to the further establishing of this research cluster."
The endowed professorship AAI is sponsored by CEWE, EWE AG, BÜFA, the OLB foundation, Dr. Caroline Neumüller, Alexander Neumüller, the economic association DER KLEINE KREIS e.V. and the Foundation of the Metal Industry in the North West for five years.