Duration: November, 2023 – May, 2024
Collaboration Partner: Google
Research topics: Medical Image Analysis, Machine Learning & Deep Learning, Human-Machine-Interaction
We develop a modularized active learning framework within the Google Cloud Platform, facilitating large-scale medical image annotation in a cost-effective manner while ensuring data sovereignty and privacy. Our work emphasizes a federated learning use case for healthcare data, taking into consideration data protection and security aspects. Our goal is to create an end-to-end platform for efficient annotation that benefits both clinicians and the research community.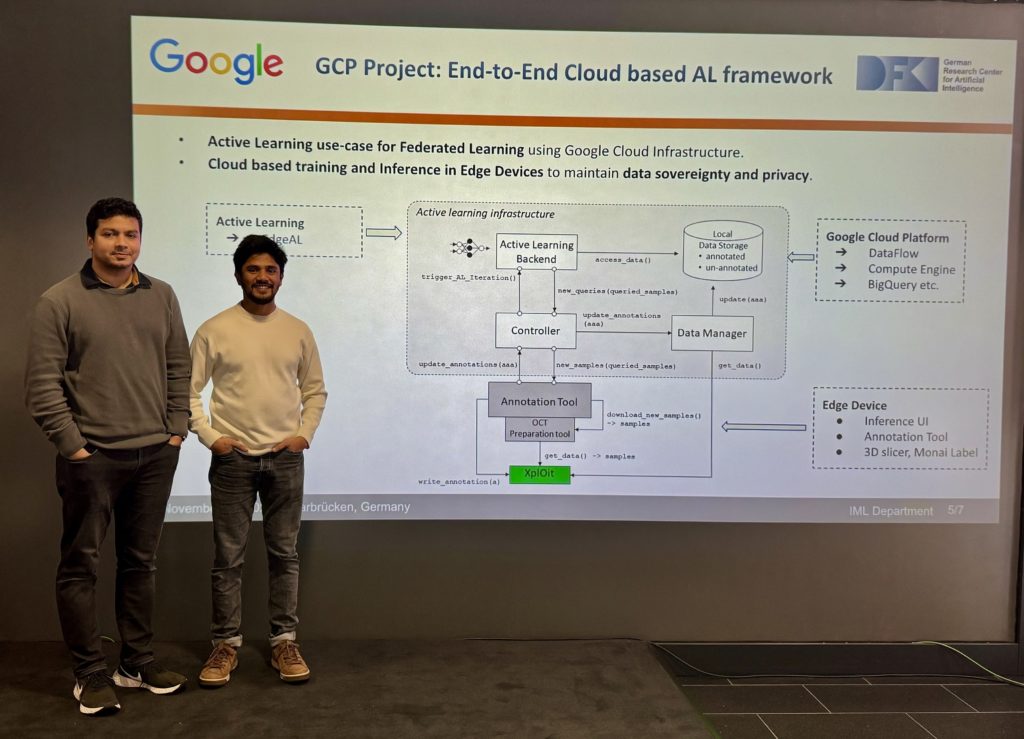 Hasan Md Tusfiqur Alam (left) and Md Abdul Kadir from IML with their architecture for the GCP Project
Sponsored by